More articles Thursday 09 June 2016 10:15am
What is the point of YA fiction?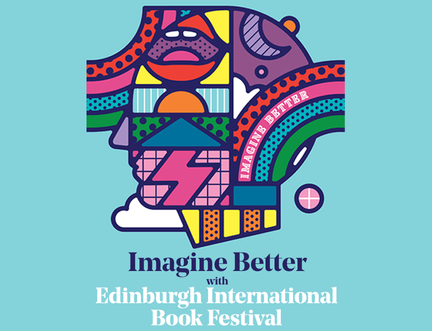 This year our Baillie Gifford Children and Young People's programme will question whether age-related classifications are inhibiting the way people read and perceive certain genres of fiction and authors.
Our Children & Education Programme Director, Janet Smyth comments: "YA author Frances Hardinge won the Costa Book of the Year with her novel The Lie Tree which was published as Young Adult fiction but clearly of a quality to stand alongside any great adult novelist. I do worry that YA fiction, the major publishing creation of the last decade, means many readers will never experience some wonderful writing. Some of the bravest, boldest and darkest fiction is currently being created but it is often too readily overlooked. If Salinger had been writing Catcher in the Rye today it would have been classified as YA."
Young Adult sales have soared, outselling adult fiction 25:1 in recent years and in 2016 the Book Festival will welcome many leading YA authors including Anne Cassidy, Simon Mayo, John Boyne, transgender author Juno Dawson, Alaskan author Bonnie-Sue Hitchcock and Cat Clarke.
On Monday 22 August the development and future of Young Adult fiction will be argued in the Great YA Debate between Anthony McGowan and Elizabeth Wein chaired by Daniel Hahn, and involving a wider audience that will include authors Annabel Pitcher, Christopher Edge, Jenny Downham and Patrice Lawrence.
Well known for their adult books, PS I Love You and Shopaholic, Cecelia Ahern and Sophie Kinsella will be presenting their first children's books Flawed and Finding Audrey. Julia Donaldson is back with three new books across four events, including one with the Gruffalo illustrator Axel Scheffler. Famed for The Tiger Who Came to Tea and the Mog series Judith Kerr presents her first new novel in 37 years, Mister Cleghorn's Seal.
Illustration is a major part of children's publishing and features widely in our Baillie Gifford Children's Programme this year. Alex T Smith is our 2016 illustrator in residence, presenting his many characters through fun workshops, Big Draws and interviews. Jim Kay presents the first look at the illustrated edition of Harry Potter and the Philosophers Stone while French graphic novelist Barroux returns to Charlotte Square Gardens and joins Chris Haughton and Emer Stamp in an event highlighting creative practices and techniques for illustrators.
Young children's favourite David Melling's Hugless Douglas questions if food can be yummy without honey in his new book Hugless Douglas and the Great Cake Bake. Children's Laureate Chris Riddell has been invited to present The Siobhan Dowd Trust Memorial Lecture concentrating on the importance of giving all children access to books. Riddell will also bring his own characters to life, encouraging his audience to ask questions that he will draw answers to live in front of his audience.
Big Draw events have been so popular in recent years that they've been increased by 100 percent across the whole programme. The free events in the Baillie Gifford Story Box are a chance for all children to get involved in a major artwork led by an author-illustrator in a community atmosphere where all abilities are encouraged. Author-illustrators hosting Big Draws in 2016 include Debi Gliori, Matt Spink, Hrefna Bragadottir and husband and wife team, Ana and Thiago de Moraes.
2016 is also the year of big birthdays for many treasured children's characters. Throughout the Book Festival there will be parties and events celebrating Paddington Bear turning 60, The Broons and Oor Wullie at 80 and Winnie-the-Pooh reaching 90 and reciting a poem to the Queen. Other key anniversaries include 100 years since the birth of Roald Dahl, Beatrix Potter at 150 and 400 years since the death of Shakespeare.
Word wizards Sara-Jane Arbury and Fiona Ross reveal the wondercrump of Roald Dahl's vocabulary in their Oxford Roald Dahl Dictionary, gloriumptious gobblefunk! The 'Dick and Dom' of Australian children's TV, The Listies, present their disgusting dictionary of revolting worlds, scribbles and poo-etry in Ickypedia.
The Baillie Gifford's Children's Programme is an integral part of our world leading Book Festival, and this year a new world record will be attempted in Charlotte Square Gardens as authors Craig Glenday and Stephen Daultry present the latest edition of Guinness World Records 2017.
The Edinburgh International Book Festival receives funding from Creative Scotland and the City of Edinburgh Council and this year welcomes over 800 participants from 55 different countries to Charlotte Square Gardens and runs from Saturday 13 to Monday 29 August 2016. Entrance to the Gardens is FREE and full details of the programme can be found at www.edbookfest.co.uk. Tickets to all events go on sale at 8.30am on Tuesday 21 June 2016, online at www.edbookfest.co.uk, by phone on 0845 373 5888 or in person at the Box Office at the Roxburghe Hotel on George Street (on Tuesday 21 June only, thereafter at The Hub, Castlehill).
More articles