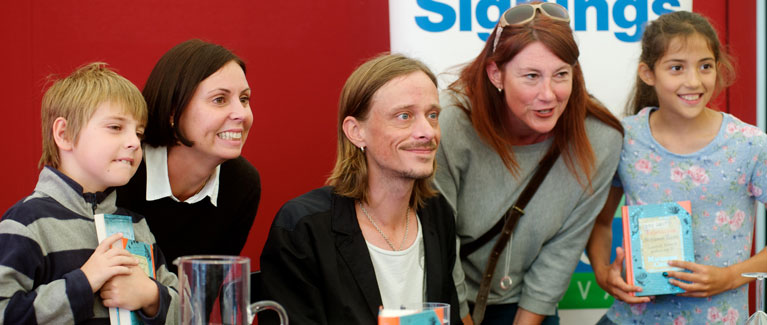 Baillie Gifford Children's Programme
There's always loads to do and see in the Baillie Gifford Children's Programme. Younger kids can catch up with the playground's latest book buzz while hot debates and exciting graphic novel events are designed to engage teenagers. Parents can discover new ideas for bedtime stories and brush up on their storytelling skills and our events on child development and education are useful not only for education professionals, but for parents and carers too.
We programme hundreds of events each year for children from babies to teenagers and there are many free events too.
You can also enjoy Festival photographs, listen to or download free podcasts of event recordings and watch exclusive interviews and Festival highlights from past Book Festivals here on our website, on our YouTube channel and on iTunes.