There are events for just about every age and interest at the Book Festival, bringing readers and writers together for inspiration, entertainment and discussion. Over 900 authors appear in around 800 events, including novelists, poets, scientists, sportsmen, illustrators, comics creators, historians, musicians, biographers, Nobel and Booker prize-winners and many more besides.
When Sons Disappear
Friday 23 August 13:45 - 14:45
A Massacre and its Revenge
Friday 23 August 14:00 - 15:00
Sold Out
Hone Your Creative Writing
Friday 23 August 14:00 - 16:30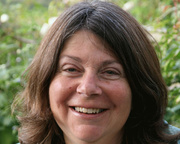 Sold Out
Who Dreams the Dreamer?
Friday 23 August 14:00 - 15:00
Ways of Seeing
Friday 23 August 14:15 - 15:15
Age 4-7
Friday 23 August 15:00 - 16:00
A Philosopher's Magnum Opus
Friday 23 August 15:15 - 16:15
Lessons from a Great Soul
Friday 23 August 15:30 - 16:30
Age 10-14
Friday 23 August 15:45 - 16:45
Sold Out
Step into Sabrina's Kitchen
Friday 23 August 15:45 - 17:00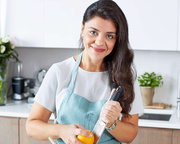 Sold Out